Holywell is a small settlement near Wotton-Under-Edge, a Cotswold town about 10 miles from where we live.
We recently walked some of the Cotswold Way which passes through W-u-E and Holywell. The surroundings are beautiful and exactly the sort of green space we love to spend our time in. We took a path next to a bubbling stream past Holywell farm and then up into the Cotswold Hills where the views of the area were predictably stunning.
At the moment this area is untouched and enjoyable. It is in the Cotswolds and it should be left alone.
When I learned of the proposal to develop this area I was far more angry than disappointed. Stroud District Council have received a planning application to build 25 houses at Holywell Farm.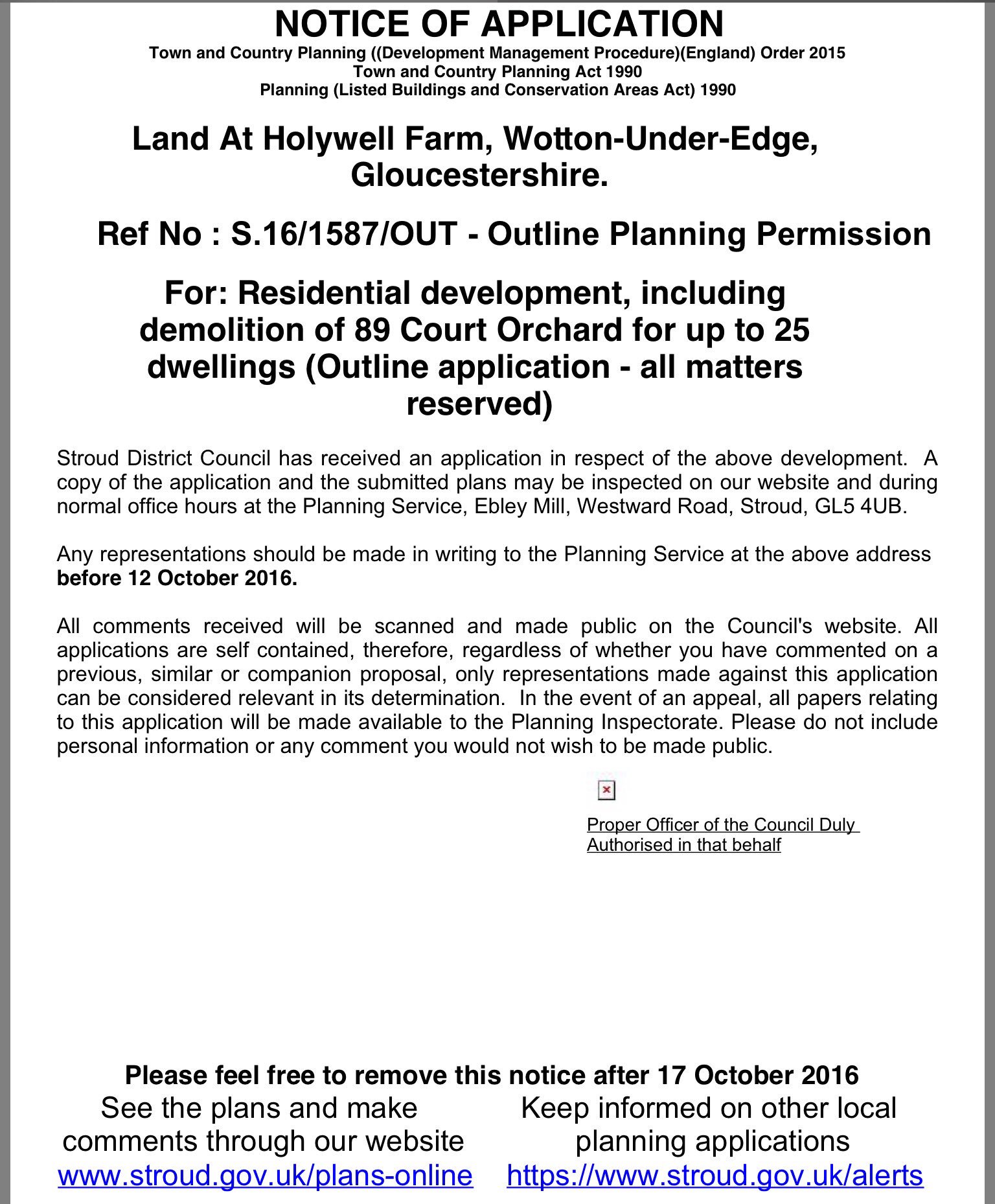 There are several reasons this should not go ahead. Beside the fact that it will cause immeasurable disruption to local residents, the areas in question is designated as an Area of Outstanding Natural Beauty (AONB). Unfortunately, unlike National Parks, AONB don't have the same resilience to development as the responsibility lies largely with the local authority to protect them. I see little point in designating areas as AONB if anyone is just allowed to build in them. It should not be allowed to go ahead. Although I am not a resident of W-u-E, I can fully sypathise with the people that live there; they will have to endure noise and construction traffic for the duration of the building and then increased traffic congestion as a result afterward.
Local councils cannot be allowed to destroy areas of countryside, particularly in AONBs. It goes again the whole principle of the designation and the legislation that created it in the first place.
Although this is just one incidence of this, something similar is probably happening near where you live at the moment. Can you think of any examples? If this was happening to green area near you that you enjoyed, what would you do?
Please find a link here to object to the development of Holywell farm. If this goes ahead, where will it stop? The Cotswolds is part of England's heritage. It should be conserved. It should be left alone.
The people leading the opposition to the proposal and raising awareness of it need our support. Find them on Facebook and Twitter here.
Hopefully this has hit home to a few of you. This has turned it a bit of a rant but we feel strongly about this.
Please share this in any way you have available.
Protect our outdoors.
Keep Exploring!
Best Regards,
Adam & Harriet
Instagram: @greenspacewalking
Twitter: @greenspacewalk1
*****